High Park was sprayed for LDD Moth caterpillars (also known as Spongy Moth, previously called Gypsy Moth) in spring 2022. The first application took place on Saturday, May 28, the second one on Tuesday, May 31 and the final one on Friday, June 3, all very early in the morning. No special precautions were required for people visiting the park, but people were given advance notice in case they wished to avoid the actual spraying period.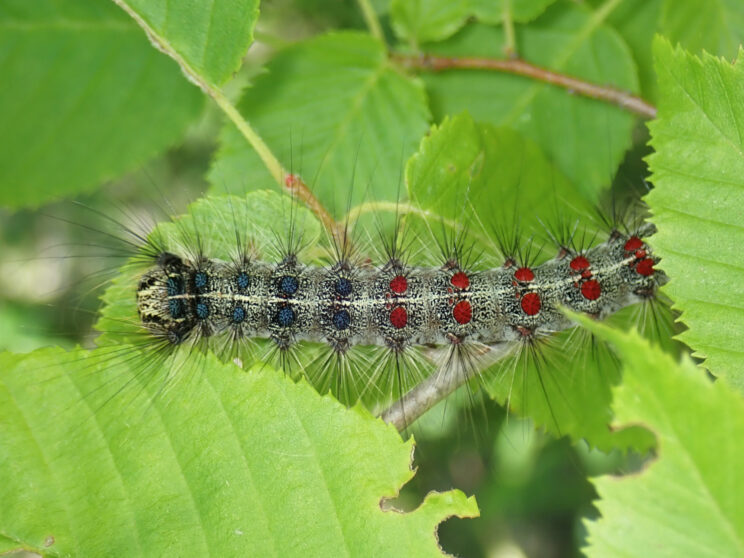 High Park is an Environmentally Significant Area (ESA) with high biodiversity and a high oak tree population that is susceptible to LDD moth defoliation. The City used a new product in High Park this year: BoVir. This pesticide contains baculovirus, Lymantria dispar Nucleopolyhedrovirus (LdMNPV), and it is highly selective to LDD moth alone. This means it will not affect other types of caterpillars that may be feeding at the same time. BoVir will not impact other insects, mammals, birds, amphibians or other moth or butterfly species.
City staff will continue to monitor the treatment areas over the season to evaluate the effectiveness of the spray program. Some degree of LDD moth larvae activity is to be expected throughout the season. Park visitors are encouraged to use the LDD moth Online Reporting Tool or call 3-1-1 if they are noticing caterpillars later in the summer. This information will help staff coordinate egg mass surveys in the fall and winter months.
For more information visit the City's website. View the Interactive Treatment map for the 2022 LDD Moth Treatment Program to Toronto
Read more about Moths of Concern to Tree Health in High Park.